Hul'q'umi'num' Language Immersion (FNLG 158)
---
STARTING – NEW TIME
Saturday, September 16, 10 am. (note new time)
Please join in and practice speaking Hul'q'umi'num' for four weekends this fall. Earn Simon Fraser University credit while taking part in fun language activities. Everyone welcome whether you are just beginning your learning journey or if you are far along your path to fluency.
INFORMATION/CONTACT
---
PLEASE LET US KNOW IF YOU ARE PLANNING TO ATTEND TO HELP US WITH PLANNING.
CONTACT ONE OF THE ORGANIZERS:
• Thomas Jones — sewit@hotmail.com
• Margaret Seymour —
https://www.facebook.com/margaret.seymour.332?fref=ts
• Donna Gerdts — gerdts@sfu.ca cellphone 250-701-1236
Please see below and contact us for more information if you are interested in joining the Hul'q'umi'num' immersion course.
WHAT (FNLG 158)
---
Simon Fraser University
FNLG 158 Language Immersion (Hul'q'umi'num')
• Activities will be led by students in the SFU Graduate Certificate in Hul'q'umi'num' program.
• Also teaching will be Elders Delores Louie, Florence James (September 23rd), and others.
• This is a course for 3 credits (40 hours of class)
• Information about admission and registration available on first day of class
(or from Donna Gerdts gerdts@sfu.ca).
WHO
---
• All level of Hul'q'umi'num' speakers ages 16 and up are welcome.
• Elders please contact us if you are visiting the class and need help with arrangements.
• Do you need child-minding? Children are welcome to come and play during classtimes.
Please let us know in advance number and ages of children.
WHEN
---
FIRST DAY: Saturday, September 16, 10 am.
Class runs:
September 16 to October 8, 2017
Saturday afternoons 12 noon to 5 pm. (First day starts at 10 am.)
and Sunday mornings 9 am to 1 pm.
On Sunday October 8, 2017, we will have a feast and special event. (more information soon).
WHERE
---
Held at Stz'uminus First Nations.
We will convene at the longhouse kitchen at Kulleet Bay on the first day at 12 noon.
.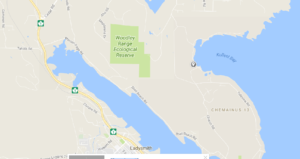 CAMPING
---
If you are an out-of-town visitor, camping is available at Margaret Seymour's house on Deer Point Rd.