Three poems by Gray Sutherland
---
Poet and translator Gray Sutherland has been learning the Hul'q'umin'um' language for the last few years, attending courses in Duncan, Nanaimo, and Ladysmith.
(Photo by Anna Malerba)
He worked with Quamichan Elder Sti'tum'at (Ruby Peter) to translate three of his poems into Hul'q'umi'num', including two poems from his latest book, The Elders' Tales (2014, Gray Ink Ephemera) and one from The Land Beyond.
The Literacy Central in Nanaimo has copies of most of the Gray's books.
The imagery in Gray's poems centres on the natural world around us.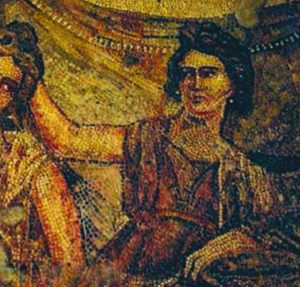 (moasic of Mnemosyne, Hatay Archaeological Museum, Antakya, Turkey)